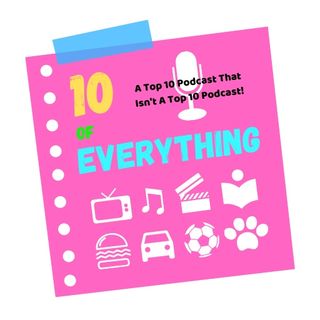 10 of Everything
We all love a lot of different things. So why not cater to the audience and cover EVERYTHING.

You know what else us humans love? Top 10s!

And when you put those two elements together, you get a podcast that gives you top 10s of absolutely everything. Nothing is off limits; movies, TV, music, sport, animals, smells, noises, types of toilet paper, it's all present right here on 10 of Everything!

Check out the "top 10 podcast that isn't a top 10 podcast" TODAY.